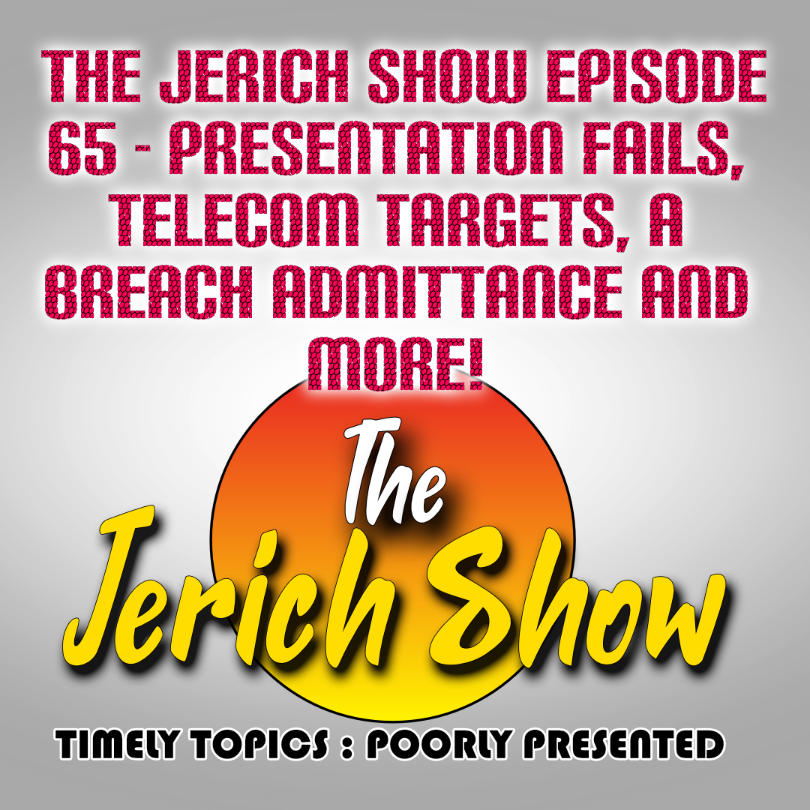 The Jerich Show Episode 65 - Presentation Fails, Telecom Targets, a Breach Admittance and More!
Oct 22nd, 2021 by The Jerich Show
In this episode, Erich and Javvad talk about their fails during presentations, Accenture finally admits it's data was breached, telecoms are targeted by China, the UK bans Huawei from the 5Gs bad actors steal cookies from content creators, and a whole lot more!
Remember to Like, Subscribe and Share!
Stories from the show:
Accenture confirms data breach after August ransomware attack:
https://www.bleepingcomputer.com/news/security/accenture-confirms-data-breach-after-august-ransomware-attack/
Huawei ban: UK to impose early end to use of new 5G kit:
https://www.bbc.com/news/business-55124236
Potential Chinese hackers targeting telecommunications companies:
https://thehill.com/policy/cybersecurity/577440-potential-chinese-hackers-targeting-telecommunications-companies
Hackers Stealing Browser Cookies to Hijack High-Profile YouTube Accounts:
https://thehackernews.com/2021/10/hackers-stealing-browser-cookies-to.html
Share
|
Download